Aquatek Smarter, Easier Pool Control
The Aquatek Controller uses your home WIFI to stay connected to your mobile device wherever you may be. It can control the sanitiser, heater, solar, most multicolour lights, water features, pool/spa valve actuators, jet pumps, blowers, single and many multi speed filter pumps.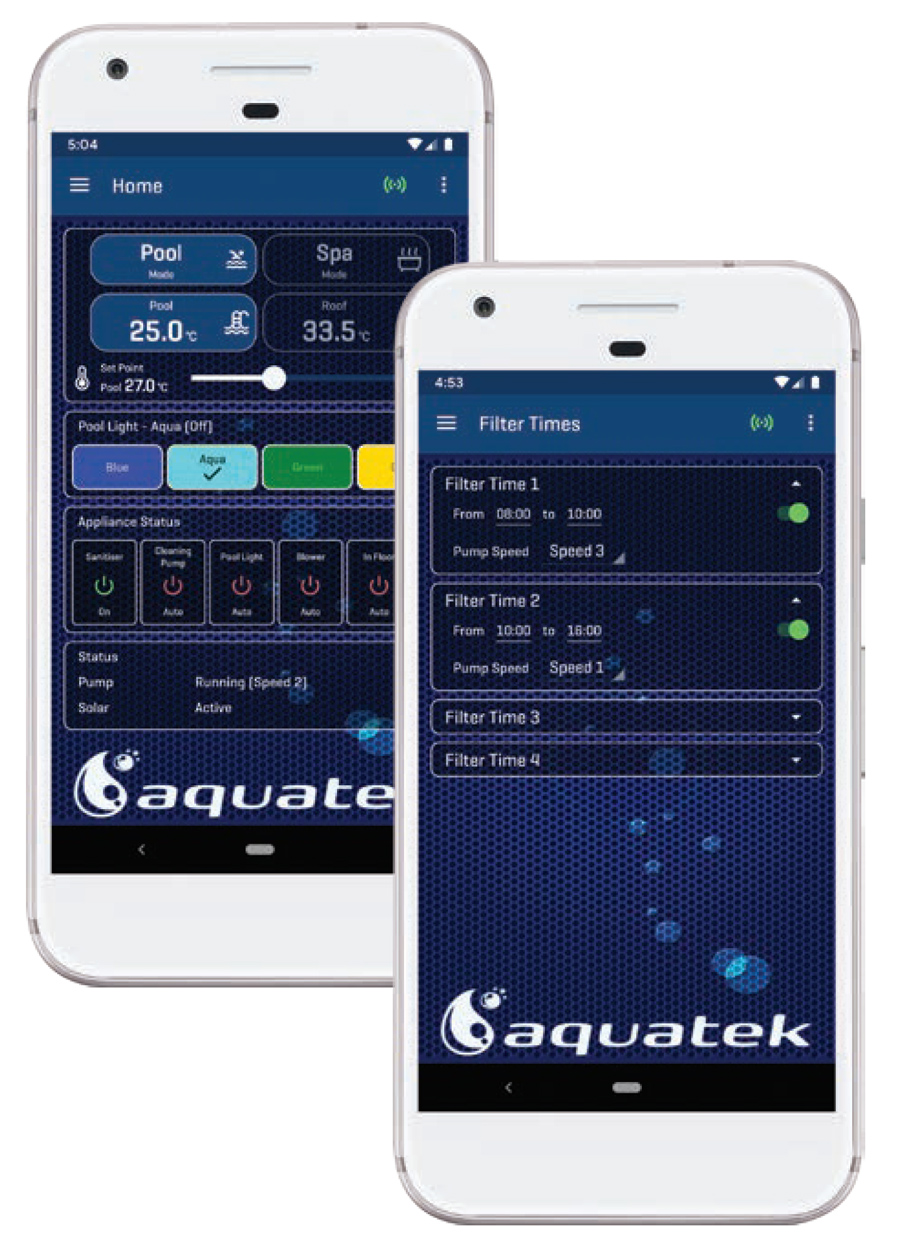 Two Standard GPO's
Four Valve Actuator Supplies
Expansion Units with three GPO's
Pump Speed Control
Multiple Expansion Units
Includes Pump Speed Control
Four different Filtration Times
Water Temperature Sensor
Pump Call
Plugs into Standard GPO
Heater Control
Control your:
Filter Pump
Sanitiser
Pool Light
Cleaning Pump
Blower
Solar (pump or valve)
Gas Heater
Jet Pump
Spa Light
Heat Pump
Water Feature (pump or valve)
Spa Actuator Valves
Garden Lights
 and More….