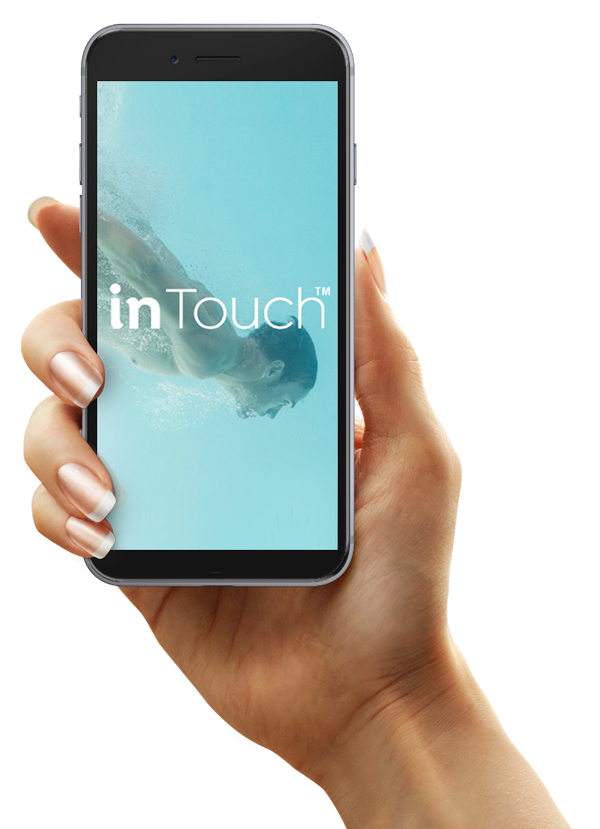 Total control – owning a pool couldn't be any easier with inTouch Automation by Insnrg
Most new houses come with some form of control on your smart device whether it be lights, or temperature, or irrigation. So here is your opportunity to be the envy of your friends by applying automation to your pool equipment. This will give you total control of your equipment, wherever you have internet connection.
SMART AUTOMATION – Control and monitor your pool from wherever you are
SMART APP – Intuitive control over all your pools features
SMART YOU – Minimises maintenance and maximises pool pleasure
Insnrg have designed and manufactured their electrical pool equipment to include the latest 'Bluetooth Mesh' technology which allows easy access to automation.
IT'S SIMPLE! Any Insnrg product that has Bluetooth included can immediately be connected to the inTouch App. It's like having your smart device as the remote control for your equipment.
DOWNLOAD THE APP The inTouch App is available in the Apple store or Google Play to suit any smart device. You can monitor and control from your backyard.
CONNECT ANYWHERE IN THE WORLD Imagine being away on holidays and you can't remember if you turned off the Gas Heater, rather than wait till you return to an expensive bill, grab your smart device and check and change if needed. Simply purchase the inTouch Portal which will connect to your home Wifi network, then enable you to use your App wherever you are.
GIVE ACCESS TO YOUR POOL PROFESSIONAL 24/7 To maintain the healthiest, safest water possible it is always recommend to involve your local pool professional who can provide you with the best possible solutions for your pool. With the inTouch Portal, you can now give access to your local pool professional. They will be able to monitor your connected equipment and even set-up alerts should key qualities go out of range.